For many of our customers, it's top of mind to keep their blood sugar management under control and that includes finding low glycemic vitamins to supplement their nutritional gaps. 
Sadly, many of the top vitamin manufacturers don't provide solutions that are safely consumed with blood sugar in mind and still provide the nutrient density your body wants. 
Who Should Care About This?
Frankly, there are many benefits for anyone to keep low glycemic index foods and supplements around. Studies have shown that the low GI diet may result in weight loss, reduce blood sugar levels, and lower the risk of heart disease and type 2 diabetes. (according to healthline.com)
That's quite a good reason to pay attention to what you're putting in your body. 
That's why we created this list of vitamins with a low glycemic index rating for you to consider.
The Benefits of Low Glycemic Vitamins
Low glycemic vitamins are particularly important to individuals that are wanting to control their blood sugar. 
If you are wanting to lose weight or have type 2 diabetes, these types of vitamins might just fit the bill and provide ample nutritional results while accomplishing your health goals.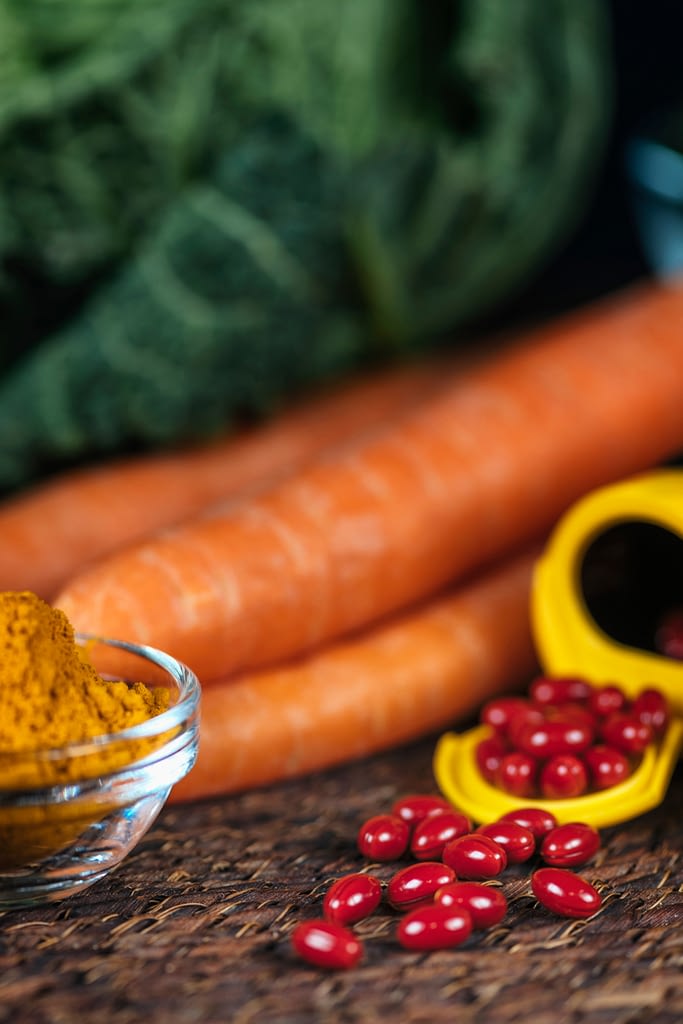 Calcium Supplement Magnical-D by the brand Nutrifii –

Delivering bioavailable forms of calcium, magnesium, vitamin D3 for calcium absorption, and vitamin K2 for nutrient absorption, Magnical-D is your source for maintaining strong, healthy bones. This exclusive mineral and vitamin blend delivers critical bone-health nutrients in a single, convenient formula.

Full spectrum vitamin support with a low glycemic index with Optimal V.

Featuring a comprehensive spectrum of high-potency vitamins, antioxidants, phytonutrients and micronutrients, Optimal-V helps to correct nutrient deficiencies and promote whole-body health and wellness.

Total mineral support with Optimal-M.

Containing a broad spectrum of vital minerals, trace elements, enzymes and superfood micronutrients, Optimal-M is what your body needs to build and maintain a strong foundation. All-natural and easily digestible, Optimal-M is scientifically formulated to support bone, nerve and muscle health while contributing to optimal cellular function.

Restoriix, a detox supplement with a low glycemic index.

Featuring a fusion of activated charcoal, micronized zeolite, chlorella and nutrient-dense superfoods, Restoriix is a revolutionary formula designed to assist your body in the safe removal of toxins and heavy metals and help restore pH levels.

A low glycemic index probiotic supplement called Probiotiix.

Now is the time to take control of your gut health and finally achieve total-body wellness with Probiotiix. Offering an advanced formulation of 15 different strains of broad-spectrum probiotics, these powerful veggie capsules keep your gut happy — with your digestion system flowing the way it should.

An Omega 3 supplement that has a low glycemic index is Omega-Q.

Let Omega-Q's unique blend of essential omega fatty acids and CoQ10 provide optimal protection. This intelligent combination supports heart and brain health.

Rejuveniix is one of our favorite low glycemic index supplements that uses unique extracts. Rejuveniix provides a natural energy without the jitters. Featuring a signature blend of green coffee bean extract, L-theanine, and a superfruit complex of acai berry, mangosteen, goji berry, maqui berry, Hawaiian noni and sea buckthorn, Rejuveniix naturally sharpens focus, elevates mood, promotes energy and enhances mental alertness.
A powerful low glycemic index antioxidant on our list is the internationally recognized Vanali.

Vináli® is a potent antioxidant combination of grape seed and grape skin extracts, vitamin C sourced from whole foods, bioflavonoids, minerals and phytonutrients. This winning combination of nutritive power boosts your whole-body wellness by supporting the immune system, offering free-radical protection and promoting cell health and skin elasticity.
If you didn't notice, all the supplements mentioned above come from a company named Nutrifii. 
We are huge believers in natural supplements that work and this manufacturer has routinely went the extra mile to provide supplements that are top of class.
Consuming low glycemic index vitamins can aid on the path to a healthier lifestyle, one where your blood sugar is managed. 
Thank you for reading and feel free to leave us a comment or cue us into what blood sugar conscious vitamins you're taking.